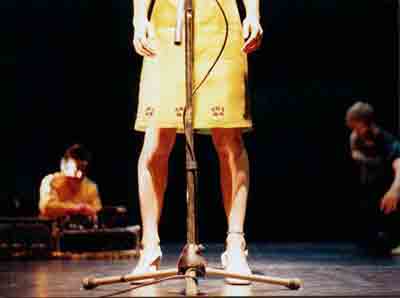 It took this picture in 1999…

This is a picture of the KKI's performance "Soy".
I could say that this picture has its own story now. I took it in 1999 and it became famous the next year in the european cultural capitals of 2K.
You can find it on several web site,the official web site of this dance company www.kubilai_khan_investigations.com, and so many others!
This picture is not only mine…