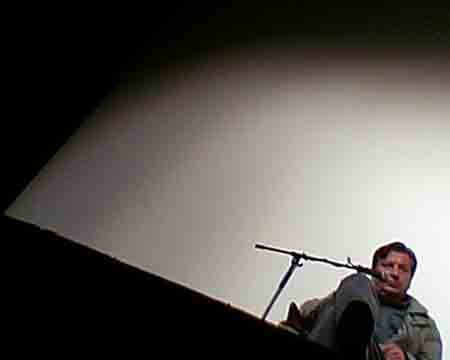 aki kaurismaki, this night

Before I was sitting down, I feld myself excited as a keen teenager…
When he began to talk, I was a still man in front of another one…
question: what could be your job, if you weren't a film director?
answer: hum….a writer, I'm not sure…maybe a dishwasher in a restaurant, people told me I was a good one…Oh! No, I know, I could be the new architect of Brussels, yes this is what I could be!