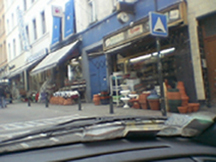 Behind these doors there is a killer.
Yesterday he killed hamsters, then he put them in trash bags on the street.
He is the respected king of the "Rue du fort" in Brussels…
This man is like so many in the world, respected by evererybody without respecting anybody…
If you come to Brussels check it out!